Kurativ Full Spectrum Hemp
Kurativ Premium
Full Spectrum
Hemp Products
Experience the difference when you try Kurativ Premium CBG Products.
We pride ourselves on sourcing only premium, U.S. grown hemp for our products. Find the perfect lotion, creams and oils to give you the relief you're looking for. We are the future of wellness.
Carter N.
"I have used CBG from multiple companies over the past year. Kurativ CBG is by far the best I have tried. It helps with anxiety significantly. So much so that I have been able to slowly ween off anxiety medicine that I have been on for over five years. Not only does it help with anxiety, I know longer feel the need to take antidepressants. It elevated my overall mood and helps me sleep better. What a great product! So thankful the retail store I went to sold these products!"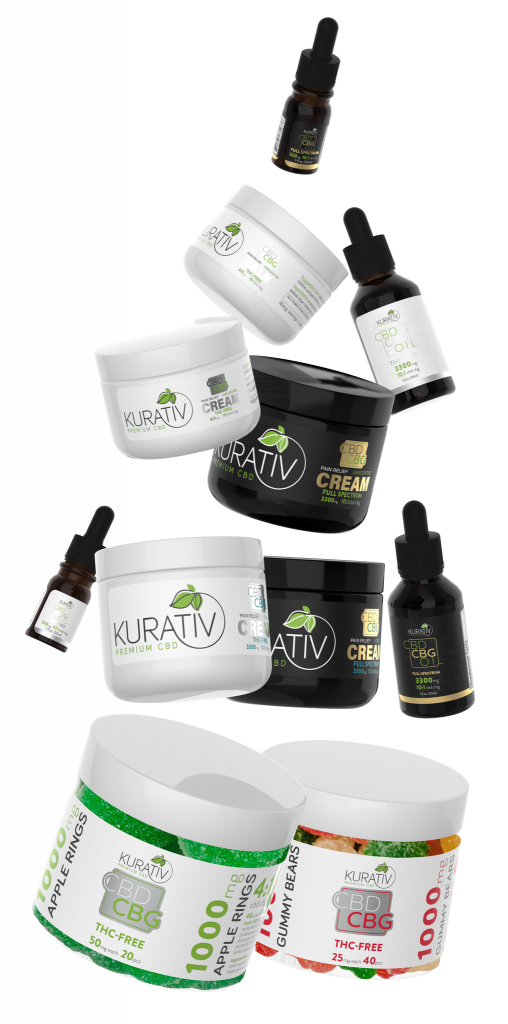 A Full Lineup of Products
From lotions, oils, gummies and even pet treats, Kurativ Premium has you covered. Try our full lineup of premium products delivered straight to your door.



See what our customers are saying!